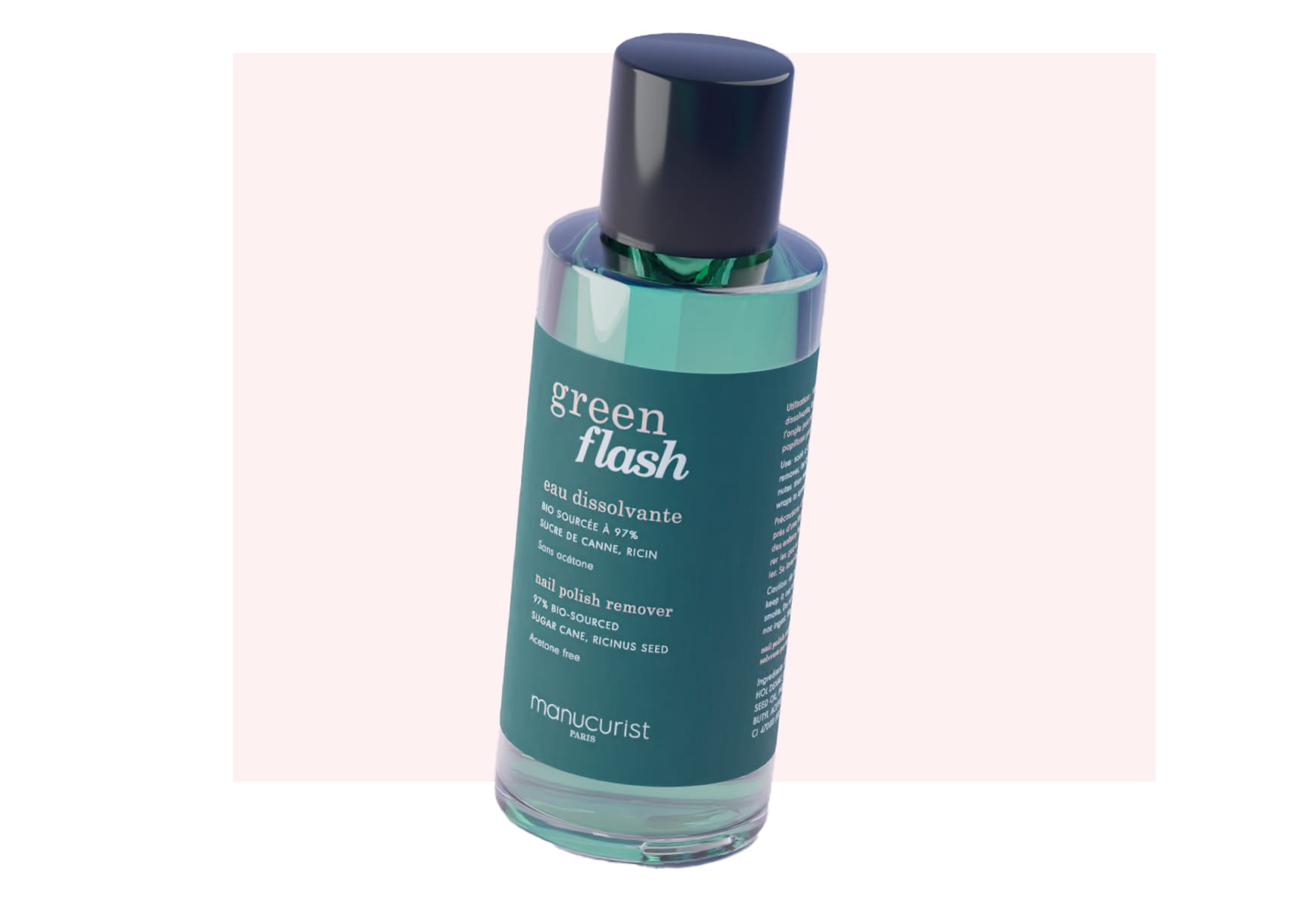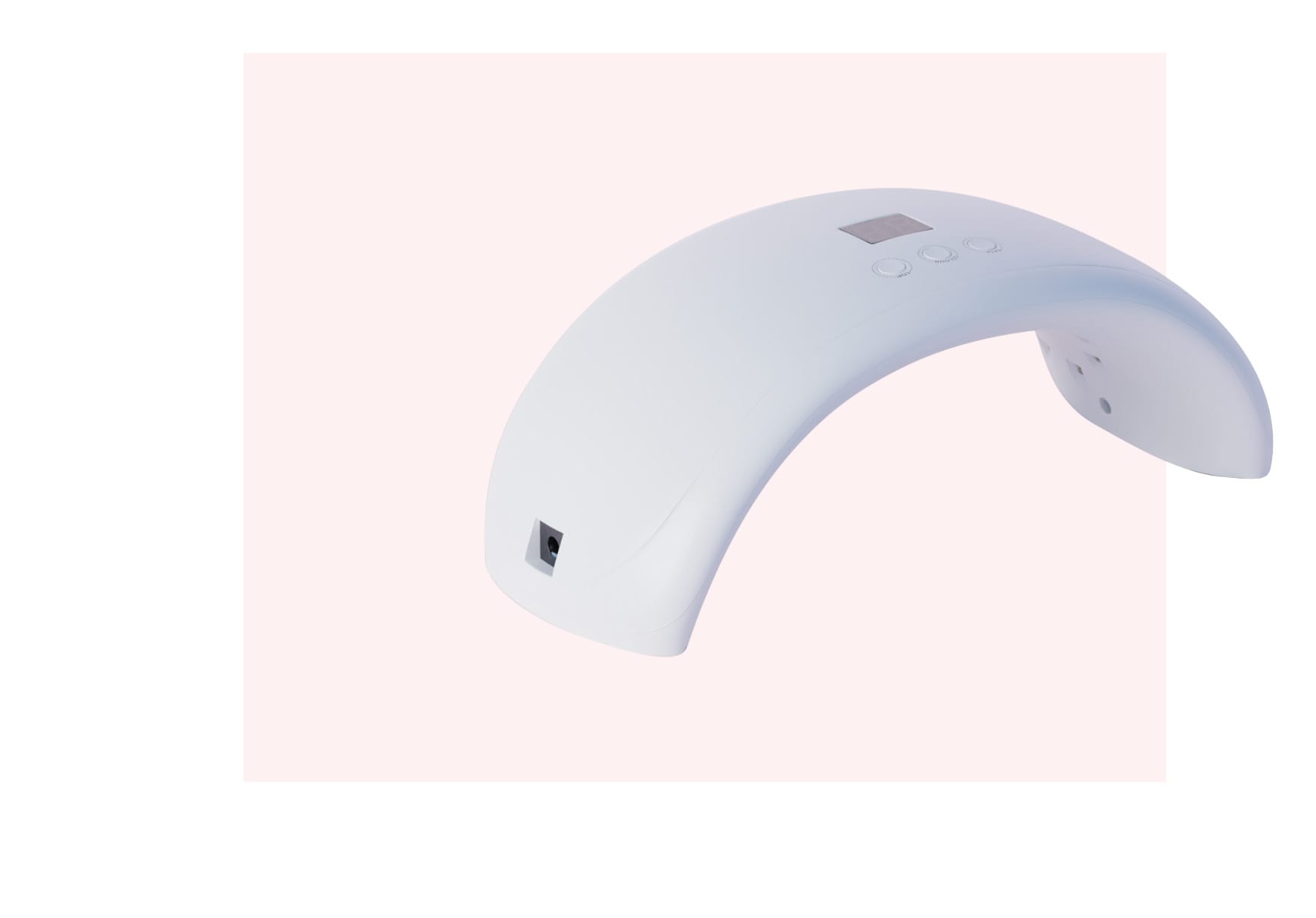 Extra long wear. Up to 10 days ✨
An innovation with a safe LED system 🌸
Removes in 1 min! Acetone-free ⚡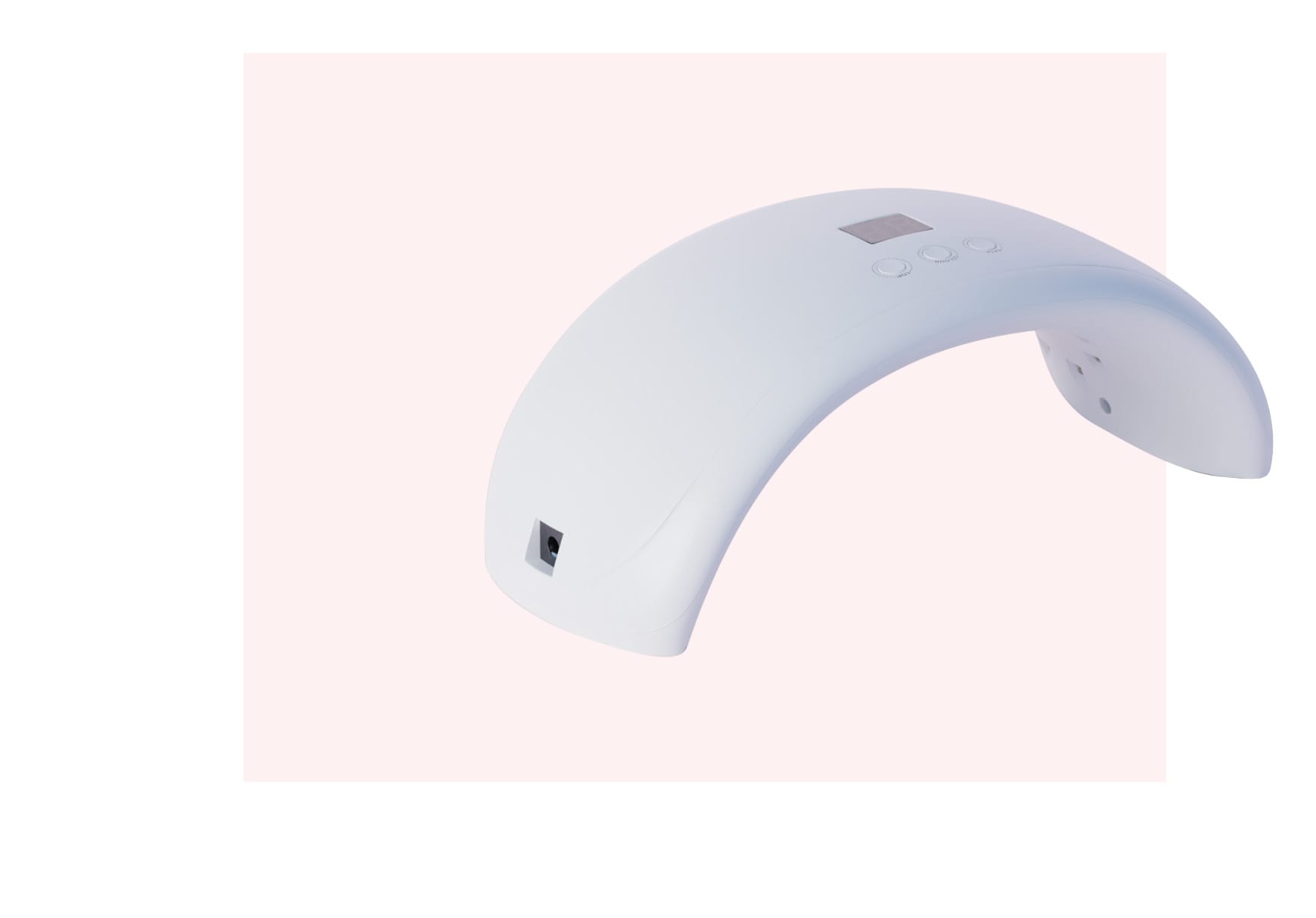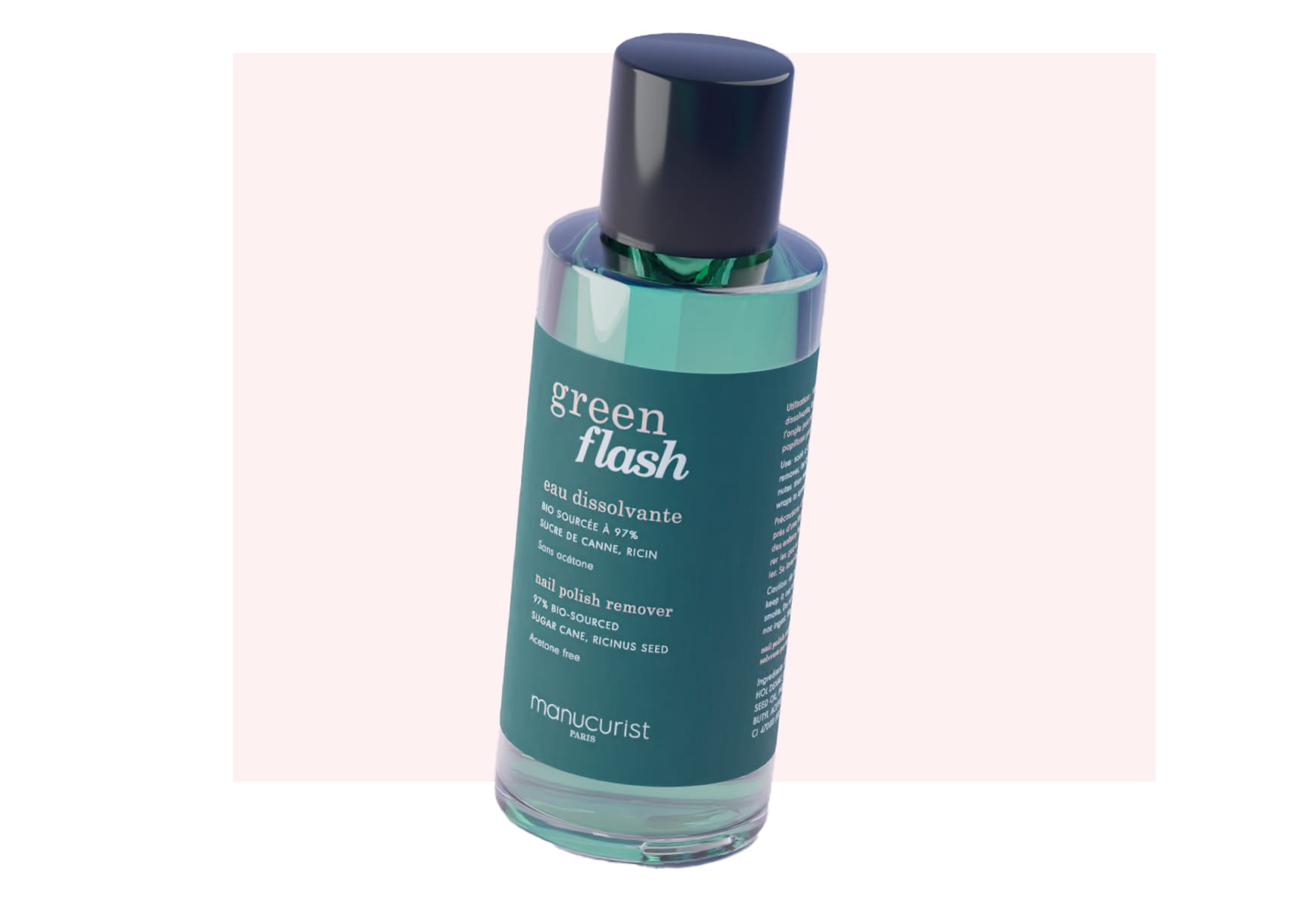 Stop ruining your nails! with Green Flash™
Say goodbye to allergy inducing molecules & nail damage from gels
Remove Green Flash™ in 1 min without acetone! ⚡️
Traditional gel polish removal

Harsh acetone, damaged nails & cuticles, irritated skin, infections 😡

Green Flash™ polish removal

Healthy, strong and resilient nails, cuticles and skin + acetone-free! 😍
Easy 3-step process
in 30 minutes

Everything you need to Green Flash™
How does it work ?
Complete Protocol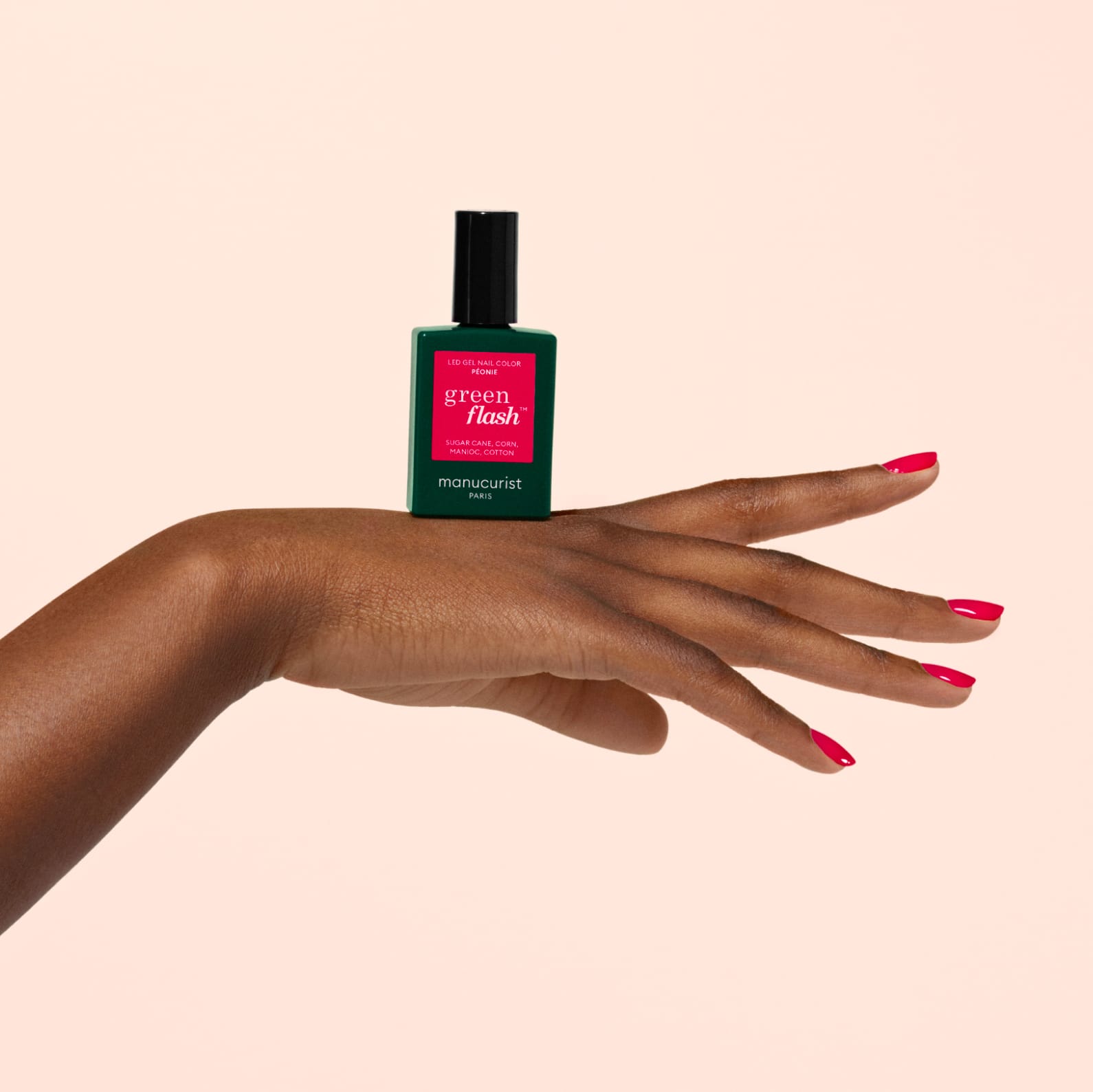 in flash we trust
---
97%
Recommend the Green Flash™ experience!*
90%
Say the application is EASY!**
91%
Find their nails shiny!**
---
*consumer study conducted with 2576 women
**consumer study conducted with 3877 women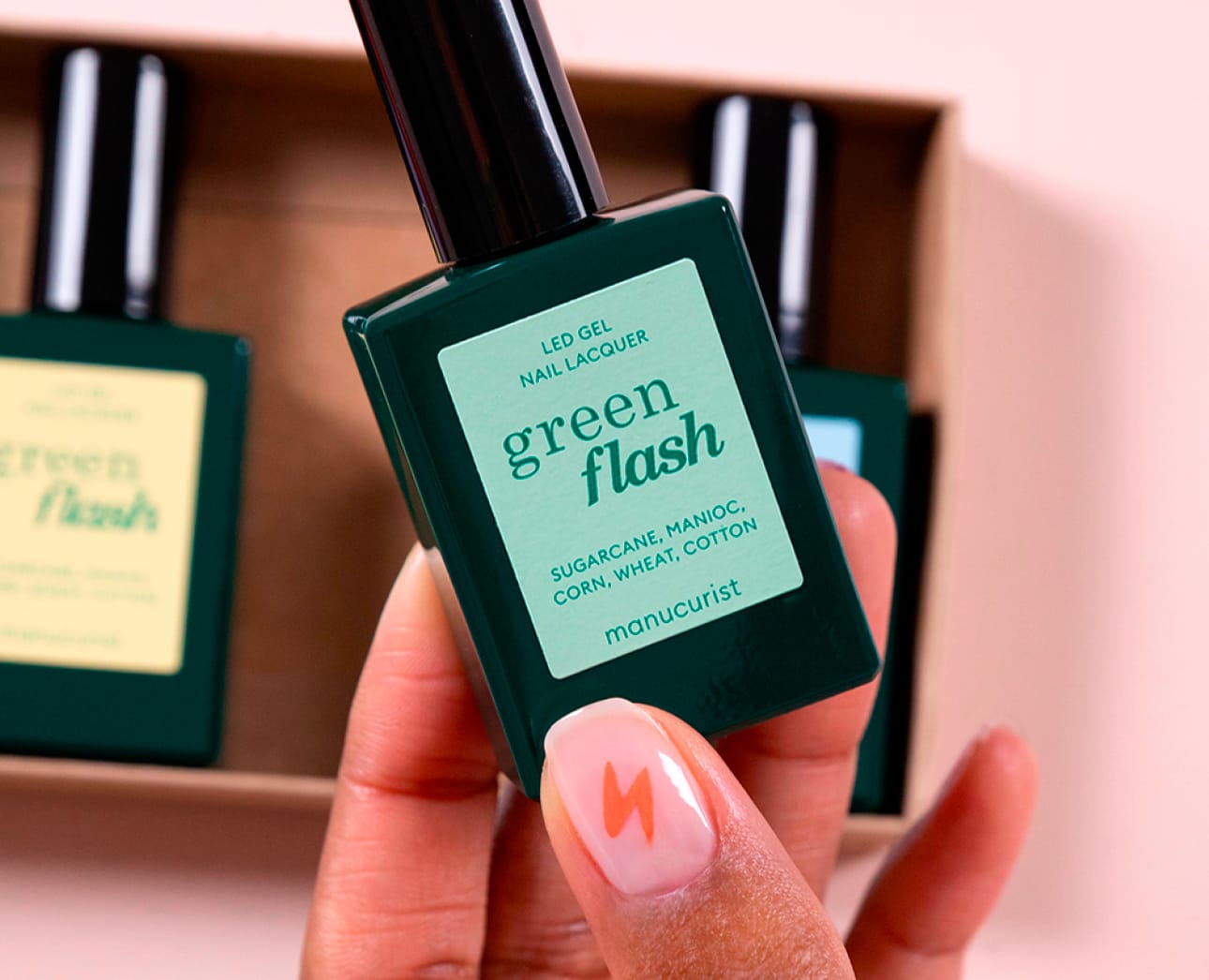 We aim to be the greenest nail brand on the planet.
---
Green Flash™ LED Nail Polish is made with ingredients like Sugar Cane, Wheat, Potato and Corn.
---
Made from bio-sourced ingredients
Green Flash™ is HEMA-free!
But what the heck is HEMA?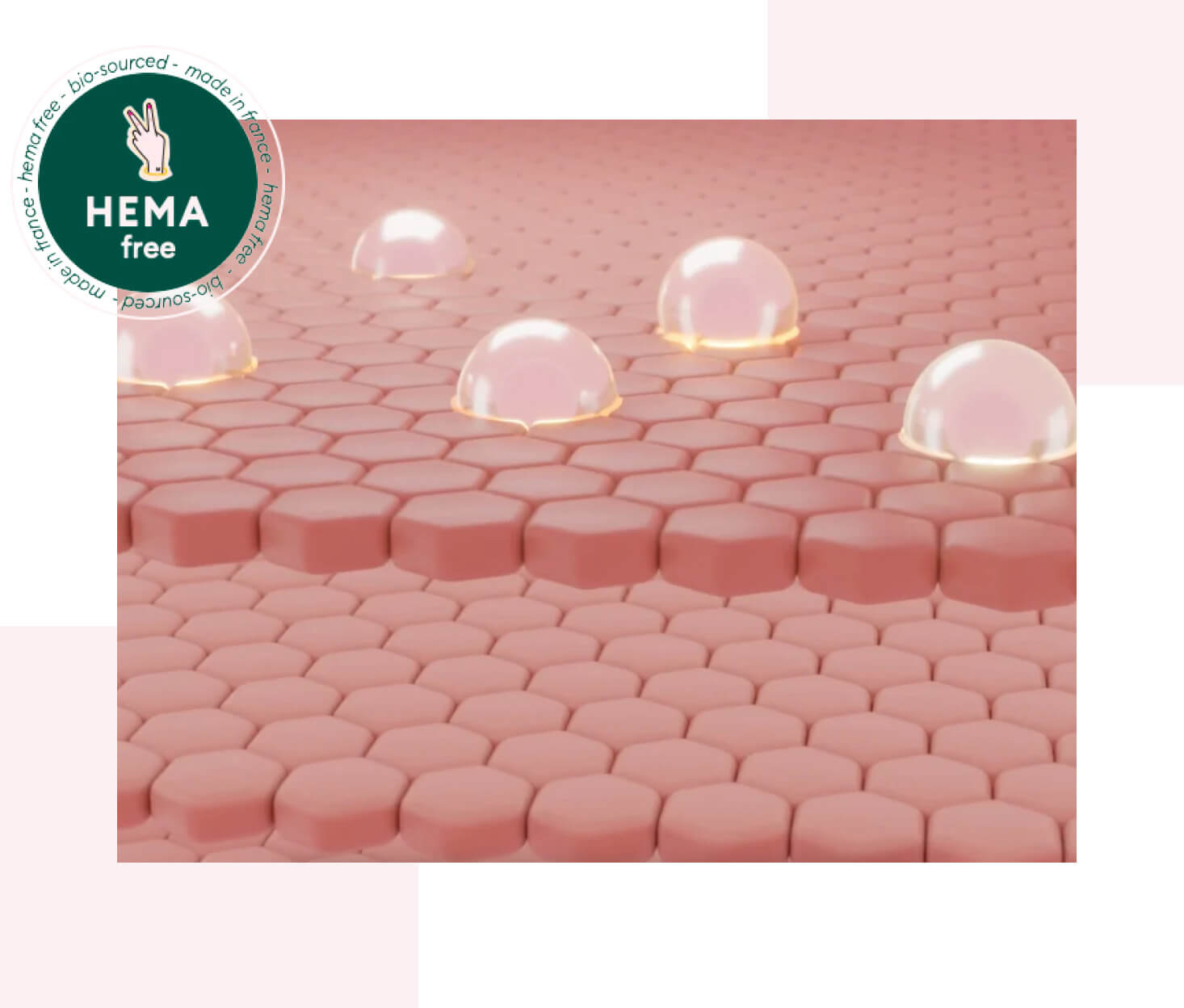 Harmful molecules that penetrate skin's surface 😡
HEMA is a methacrylate monomer and considered the number one allergen in nail products. These kinds of molecules give gel polish that hard, shiny finish… but they are harmful! HEMA and other methacrylates are so dangerous they have been banned in the EU for non-professionals. They are small and can penetrate skin causing irritation and even lifelong allergies. Green Flash™ is free is formulated with safe alternatives always!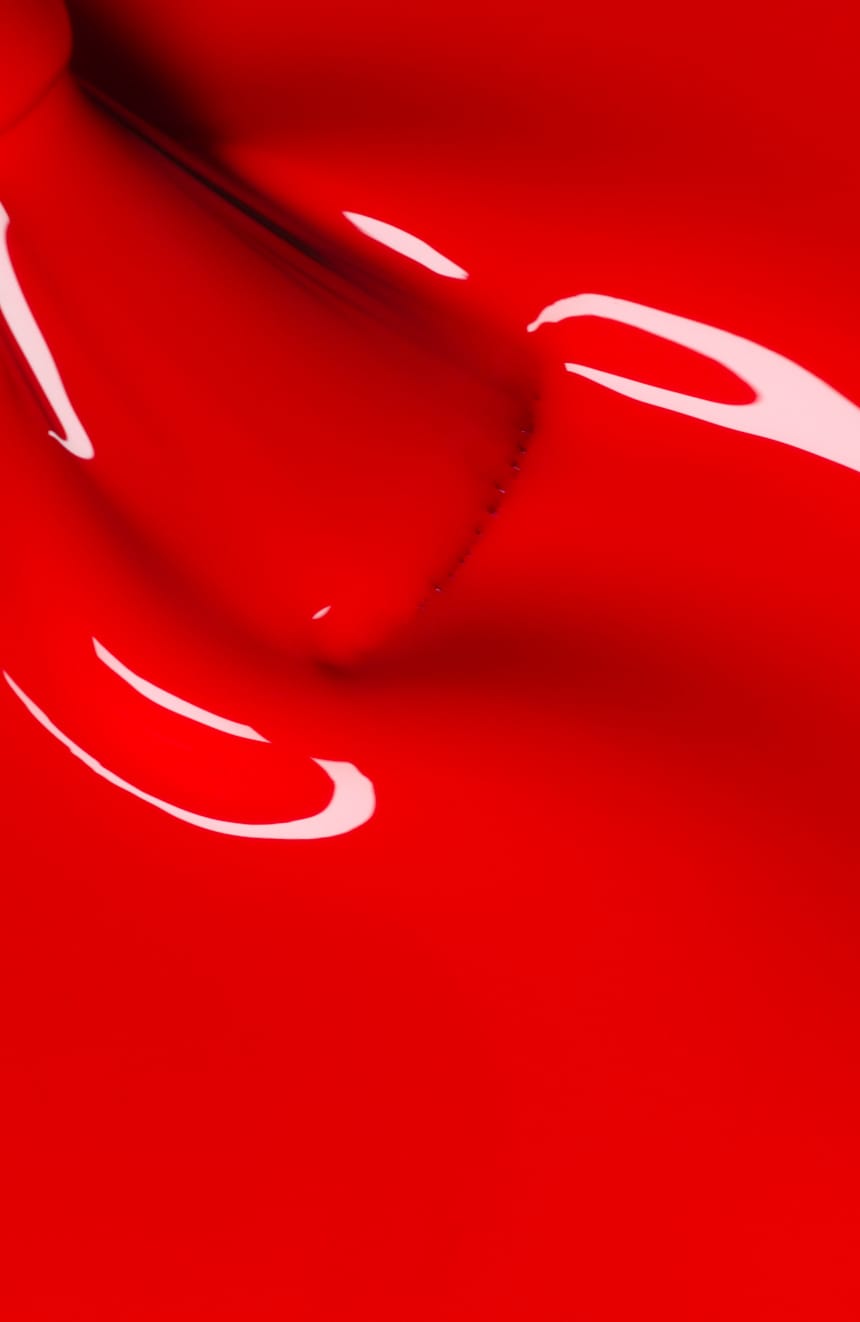 Everything you need
to Green Flash™
Green Flash Pro Kit

Product type:

LED Gel Polish

Regular price

£126

Sale price

£85

Green Flash Pro Pouch

Product type:

LED Gel Polish

Regular price

£188

Sale price

£125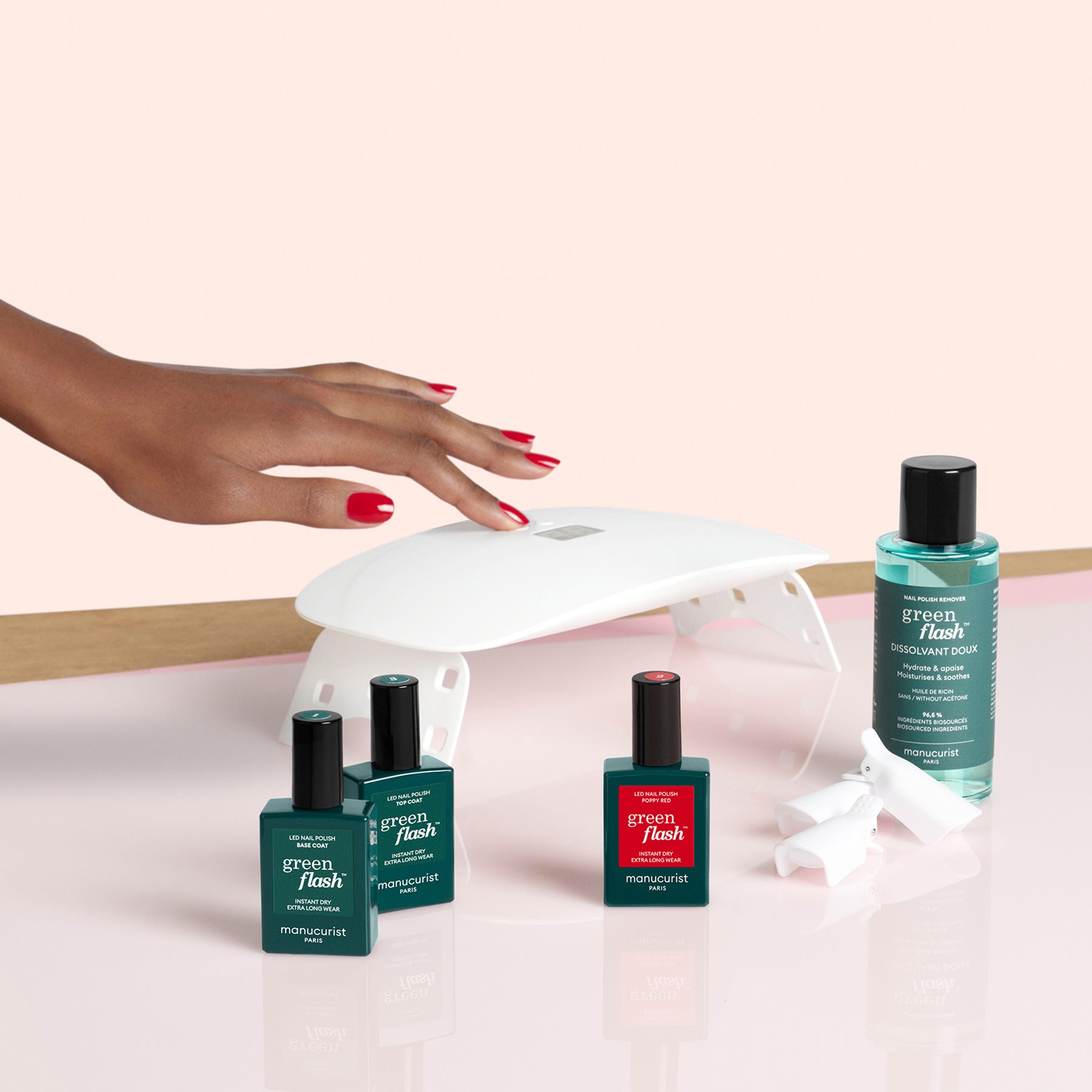 Experience the innovation! ️⚡️
🌈 1min' removal at home, without acetone
🌱 Plant-based & Vegan
✨ Easy beginner-friendly 3 steps
⚡️ Instant dry under an LED lamp
💅 Lasts 10 days